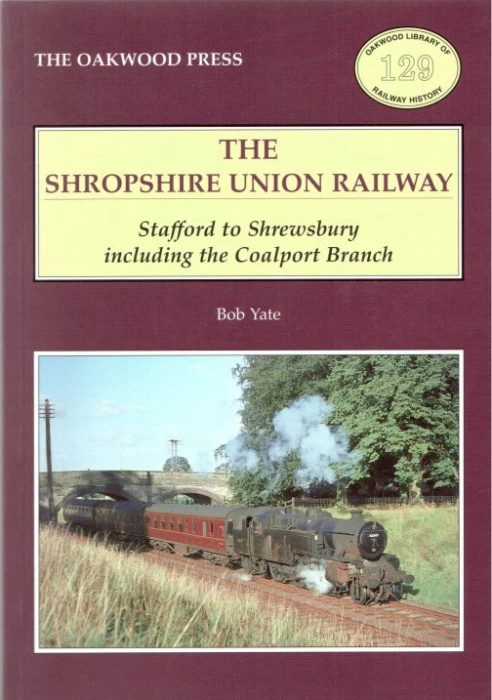 Several canal companies converted their canals into railways during the early 19th century, and others were purchased by railway companies and subsequently converted. However, the Shropshire Union Railway running from Stafford to Shrewsbury was unusual in that that it was one of the few public railways in Britain to have been built as such by an erstwhile canal company. Around one-third of the route mileage of the SUR was a joint line. Its partner, the Shrewsbury & Birmingham Railway never reached their destination of Birmingham and was inevitably involved in the competitive struggle for railways around Wolverhampton. As the London & North Western Railway not only operated the SUR from its opening, but also oversaw its construction, it was perhaps inevitable that the forceful character of its general manager, Captain Mark Huish, would be evident in its dealings with the S&BR and with its successor the GWR.
These troublesome times eventually gave way to a more relaxed period in the railway's history, when it gave good service to its customers and constantly sought ways to improve its services. The area was rich in mineral resources, as well as manufacturing enterprise, and the railway played its part through both peacetime and wartime in promoting these activities. Its location meant that although it was never a congested traffic route, it was a very useful diversionary route during emergencies. In the 1960s there was an air of inevitability of closure for the line from Stafford to Wellington. However, electrification work on the West Coast main line once more brought new life to the line, as it again played its valuable role as a diversionary route. But although this delayed the inevitable, the line closed in very gradual stages, and not completely between Stafford and Wellington until 1991. The future for the remaining section (the joint line from Wellington to Shrewsbury) appears assured, even if the intermediate stations have gone. Little trace remains of
the one branch line to Coalport, but its history is rooted in the Industrial Revolution and is told here.