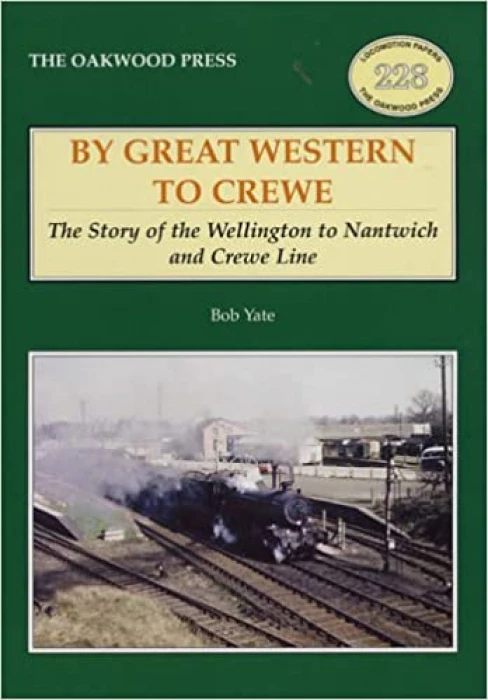 The centrepiece of this railway history is the town of Market Drayton. A canal reached the town in 1835, enabling the produce of the area to reach the West Midlands and the North West of England with a reasonable chance that much of it would be acceptably fresh. Just as the town was beginning to feel the benefits of canal transport, so railways began to appear connecting neighbouring towns.
Eventually, the 'railway mania' spawned a number of schemes that promised to include Market Drayton and thus provide transport links to the outside world; all failed to materialise. Consequently, the local townspeople made several petitions to the London and North Western Railway to be considered in its schemes, without any success. However, the Great Western Railway was more responsive. The placement of the town on a through route to enable traffic to proceed with ease in all directions of the compass, rather than being at the end of yet another minor branch line, took about six years from the first steps. This slow progress caused impatience locally, but once achieved was welcomed wholeheartedly, and eventually led to the addition of a further route, by the North Staffordshire Railway to Stoke in 1870. The town had at last achieved good communications with an element of competition.
The benefits of the railways to the businesses of Market Drayton, and the other smaller towns and numerous remote agricultural enterprises along the routes, were enjoyed for nearly 100 years. The Wellington to Nantwich line was never a major passenger route, and did not generate large amounts of freight, but it was a major strategic route for through freight traffic, as seen particularly during two world wars, and even in the 1960s was called upon to act as a primary diversionary route during the electrification of the West Coast Main Line. During British Railways days, the route was principally under the control of the London Midland Region, but it never lost its Great Western flavour and traditions.