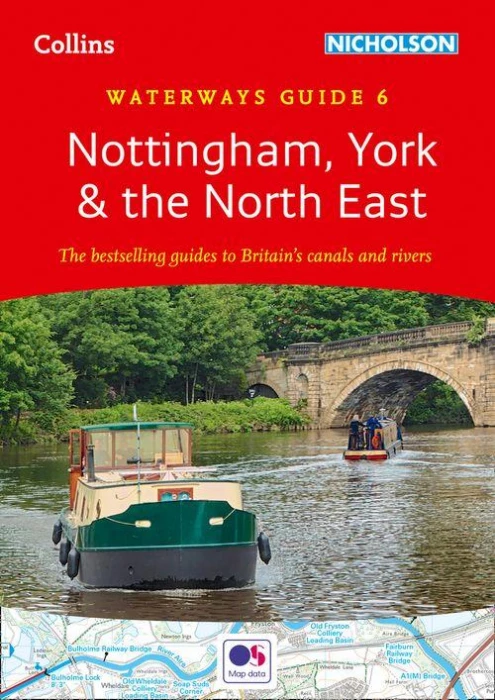 For all users of the inland waterways including boaters,walkers, cyclists and visitors, this established, popular and practical guidecovers the canals and waterways between York and the River Trent south ofNottingham.
Covered in this guide are: Aire & Calder Navigation;Chesterfield Canal; River Derwent and the Pocklington Canal; Fossdyke &Witham Navigations; Grantham Canal; River Ouse, River Ure and Ripon Canal;Selby Canal; South Yorkshire Navigations; and River Trent.
The detailed up-to-date Ordnance Survey® maps clearly showthe location of essential features such as locks, towpaths and boatingfacilities, as well as pubs, shops and restaurants in the area. There arecomprehensive navigational notes and descriptive text on the history of eachcanal, and on local services and places of interest, for which postcodes areincluded – ideal for use with sat-navs.
This practical A5 guide features 'lie flat' spiral bindingand 'book mark' back cover flap for ease of reference.