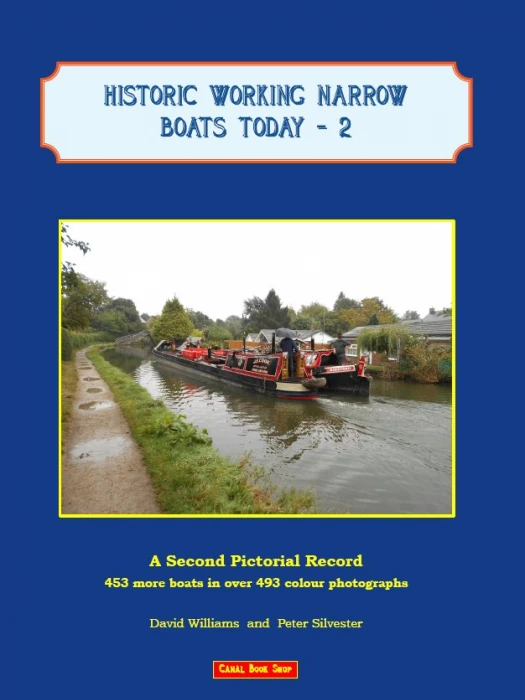 Many of the canals constructed in the 40 years either side of 1800 had locks just over 7 feet wide. Now known as "narrow" canals (as other canals had wider locks), they were worked by "narrow boats", typically 70' long by 7' wide. No-one can know how many working narrow boats were built over the 200 years until the last in about 1962, but we do know that close to 1000 still exist.
This book follows on from the first Pictorial Record published in 2013, and contains photographs and details of 501 more ex-workingnarrow boats. There are also updates on some of the boats that appeared in the original book – repaints, better photos, etc. Together, the two volumes contain photos of almost all of the nearly 1000 historic working narrow boats that the authors know have survived. The Index lists all the boats in both volumes.
Again, most of the photographs were taken by David Williams, who was brought up by the Shropshire Union Canal in Cheshire, in many travels around the country from 2013 – 2018. Each photograph is accompanied by brief notes on the boat by Peter Silvester, who has been involved with canals for over fifty years.