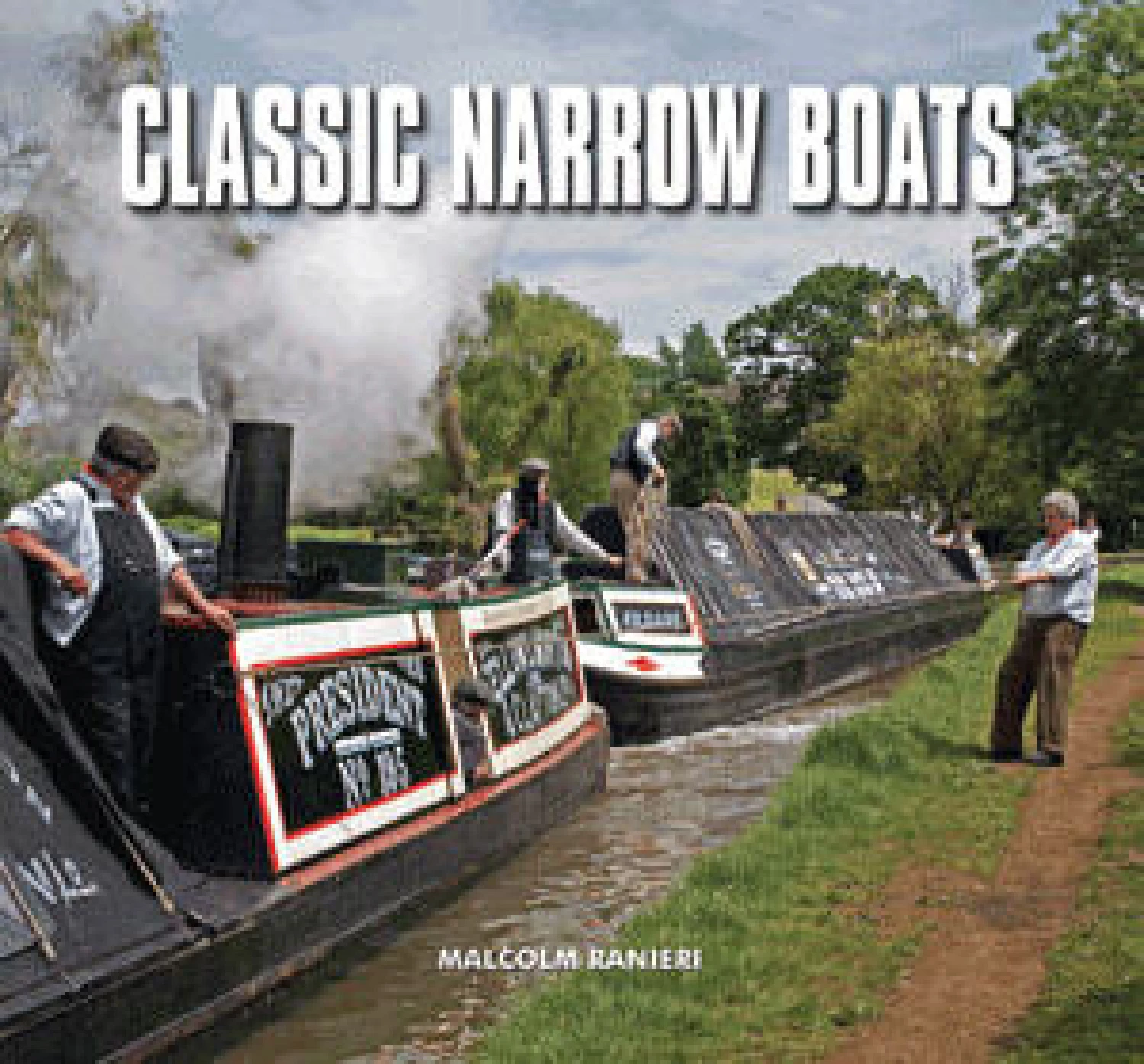 Today road and rail are the main movers of goods and raw materials. However, from the late eighteenth century up to the first part of the twentieth canals and navigable waterways were major parts of Britain's transport network.

Nowadays, hardly any freight is carried, but enthusiasts have extensively restored canals, many from derelict condition, to be an important part of Britain's leisure industry; their well-being is promoted by the enthusiast Inland Waterways Association established in 1946, with the canals themselves being under the overall control of the British Waterways Board, now the Canal and River Trust.

This superb large format book is illustrated with evocative images of restored working narrow boats in action, with some other water-borne craft seen on the canals of Great Britain, a few of these dating back to the early-1800s, but mostly from the beginning of the twentieth century. In addition, the infrastructure of the canals – the locks, cottages and aqueducts – is also shown, set against the background history of the canals and the companies that operated them.

This book recreates a picture of a vanished way of life in Great Britain. Through its pages you can step back in time to an era when companies such as the Grand Union Canal Carrying Company, Fellows, Morton & Clayton, and Birmingham Canal Navigation – working on canals such as the Grand Union, Oxford, Trent & Mersey, Coventry and Birmingham – carried freight all over the country and facilitated the Industrial Revolution which made Victorian Britain the powerhouse of the world. In this collection of classic scenes, Malcolm Ranieri captures a unique, picturesque and much cherished part of Britain's industrial heritage.