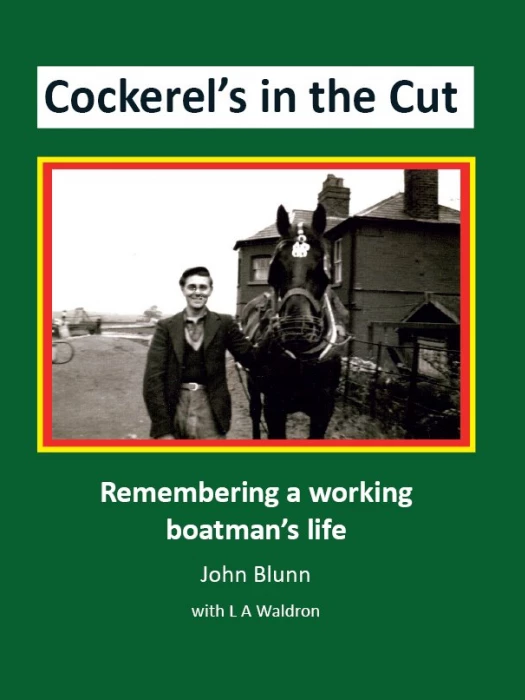 John was born on the canal, his parents working horse boats for Fellows, Morton and Clayton Ltd., one of the best known canal carriers. His family then went to work for Thomas Clayton (Oldbury) Ltd on the 'gas' boats (tanker boats) working between the Midlands and Ellesmere Port, before moving to coal carrying for Samuel Barlow Coal Co. Ltd. on their runs from the Coventry coalfields towards London. The book is full of anecdotes about not only the hardships of life on the canals, but also the humour and rivalry between boating families.
John relates with great affection how he falls in love with and marries Mary Nixon from another boating family. The tale tells of their life together working the boats on the canals, before moving to the land as commercial carrying on the narrow canals went into decline, culminating in Mary's sad death in 2004.
But the story ends happily, telling, with John's return to the boats, working on the restored boats Stour and Cepheus, and subsequently boating with, and then marrying, Mavis Waldron in 2015.
The book has been edited by Dr Lucy Waldron, Mavis's daughter, who has written a generous foreword about how her family met the Blunns long ago. First published in 2008, this second edition (2016) includes additional material and illustrations, some now in colour.