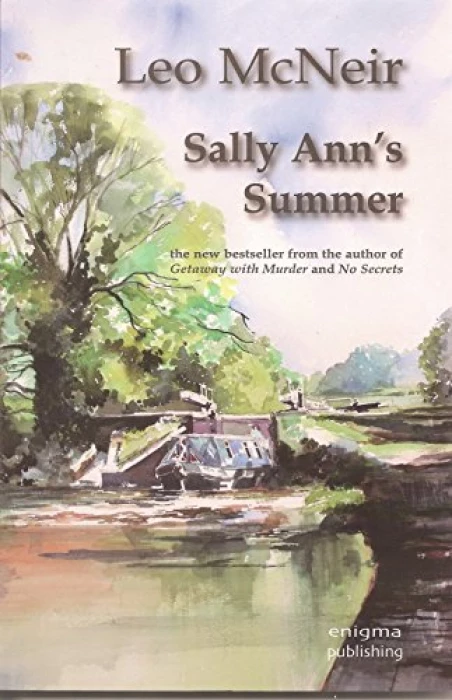 Marnie Walker had no desire to get involved with an ageing narrow boat. With a failed marriage behind her and no satisfactory relationship in prospect, she had thrown herself into her work. But even there she was beginning to feel stale. So when her sister burdens her with the chore of looking after Sally Ann while she and her husband went away for a year, Marnie is less than enthusiastic.
She soon discovered that there is much more to taking care of a canal boat than she had ever imagined. At first, she resents it for placing so many demands on her time, but gradually the encounter with Sally Ann becomes a turning point in her life.
What Marnie fails to realise is that there are sinister undercurrents at work below the surface of the calm waters of Little Venice. A gangland power struggle has broken out in this quiet corner of London. To make matters worse, the hunt is on for undefined valuables. Some people – who lurk in the shadows -are prepared to stop at nothing to get their hands on them and unbeknownst to her, they have identified Marnie as the key to finding them.
Taking off alone on the boat for the summer, Marnie embarks on her travels blissfully ignorant of the malevolent forces following in her wake. The journey, with its strange encounters, its triumphs and disasters, its humour and its pathos will change her life forever. And this is where her new life
begins.