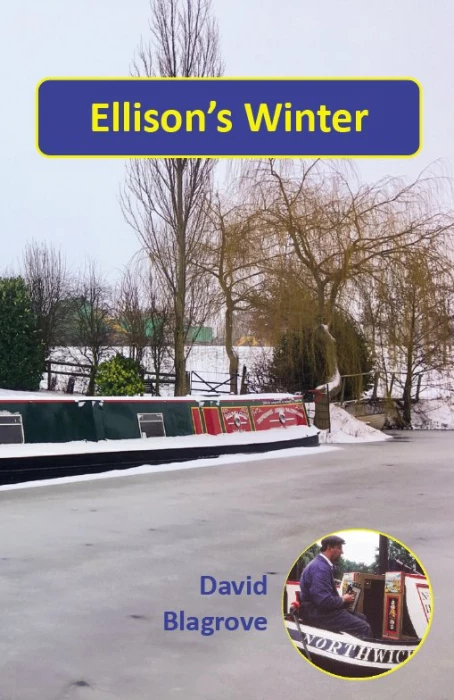 Andrew Ellison was an extremely successful City solicitor until one mistake sent him to prison, during which time his wife divorced him and he lost touch with his family. On his release, he wanted a different and simpler life, so bought a boat on which to travel the canal system. He moored his boat at a remote farm, but almost immediately his past life came back to haunt him. It led ultimately to him being involved with police who were investigating matters which threatened national security, and endangering him and the new friends he had made.
This is a compelling, well-woven and gritty narrative, witha great variety of believable characters – and lots of canal interest from someone who really knew working boats and canals.
David Blagrove was closely involved with canals for most of his life, including working narrow boats, and the Canal Museum at StokeBruerne; he also wrote non-fiction books on canals and railways. He was appointed MBE for his services to canals and canal restoration. This novel was his only work of fiction, and it drew heavily on his canal knowledge. Written in the mid-1990s, it was intended to be the first in a series, but no others were ever written. The book has never previously been published.