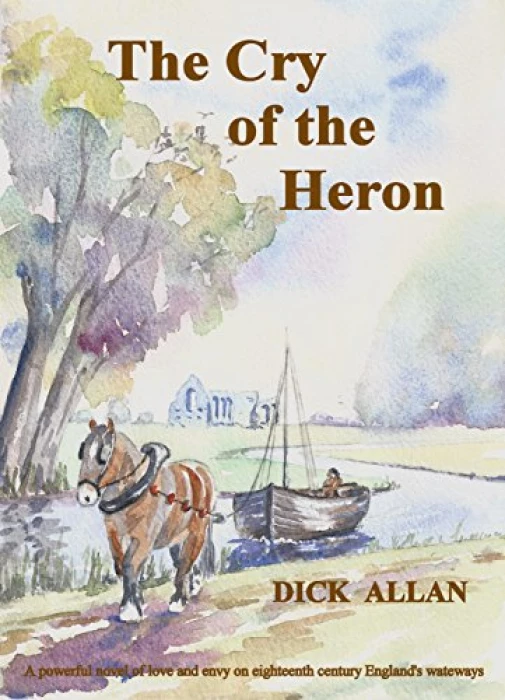 Rivalry between two families of bargemen on the rivers Thames and Wey degenerates into bitter hostility when George Cartwright's father dies in a confrontation with Billy, the son of his most hated rival, Nathaniel Cryer. The cause of death was a heart attack, but Billy is accused of murder,and found guilty and sentenced to be transported. Later, he is wrongly reported to have drowned in a storm off Antigua.
Fuelled by these events, the family feud smoulders on as the popular and successful Cartwrights go from strength to strength, trading on the rivers and participating in the building of the Basingstoke Canal, while the odious Nat Cryer grows evermore envious and vengeful.
From the harrowing and heart-rending first chapter to its savage and devastating climax, The Cry of the Heron, set on the rivers and canals of late eighteenth century England, is a compelling story of the consequences of one man's obsessional hatred of another.
The main characters are fictitious but the tale is set against a carefully researched and authentic historical background including several historical figures from the period when the canals were first constructed.