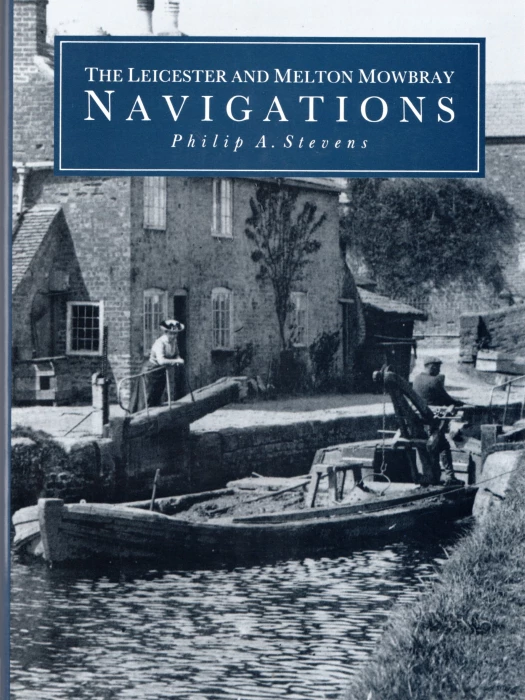 At the end of the eighteenth century, when the demands of the Industrial Revolution for cheap coal triggered a search for reduced transport costs, the need was seen for extending the Loughborough Navigation south along the River Soar to Leicester. Despite the problems which beset the scheme an Act was Passed in 1791 and the navigation opened in 1794. Opposition from west Leicestershire coal owners necessitated a branch to Loughborough and a further scheme for canalizing the River Wreake opened up east Leicestershire and the area around Melton Mowbray in 1795.
In this book Philip Stevens has traced the history of these navigations from difficulties with neighbouring navigations, and competition with the railways, to their decline, and in the case of the Melton Mowbray its demise. The author has also included glimpses of the characters involved in the history of the navigations, such as William Jessop, then in the early stages of his distinguished career, cantankerous millowners, local businessmen pushing their own concerns and the landed gentry who frequently resisted any change in their neighbourhood.
Carefully and extensively researched throughout, this book also tells of the extensive flood-prevention works undertaken in Leicester in the 1880s, takeover bids by the Grand Junction at the end of the century, the final absorption into the 'new' Grand Union in 1931, and its condition in the latter half of the 20th century.This fascinating story of how the River Soar became navigable from Loughborough to Leicester and the River Wreake from the Soar to Melton Mowbray will appeal to all who have an interest in the region as well as those involved in the development of waterways.