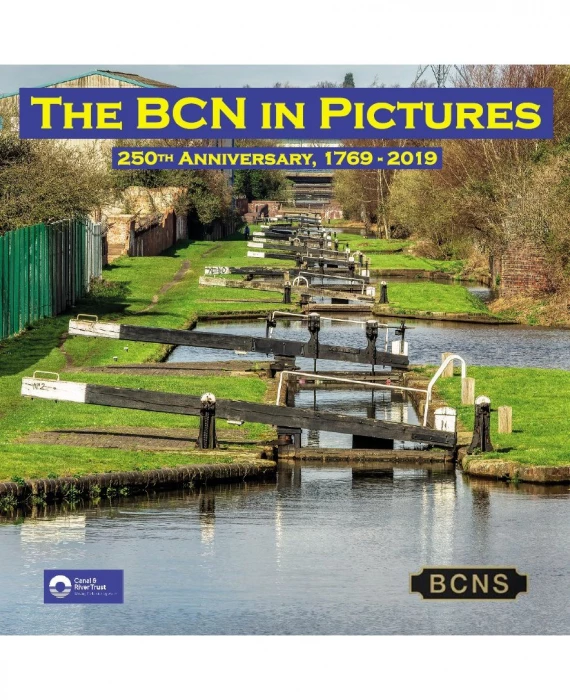 The BCN in Pictures, a book of historical photographs of the Birmingham Canal Navigations, was first published in 1973, but this new and completely revised edition has been produced to coincide with the 250th anniversary of the opening of the first canal to arrive in Birmingham, in November 1769.
Once, the Birmingham Canal was the most profitable canal in the country, carrying 8½ million tons of goods every year. There were many hundreds of working boats moving loads, both by day and night. Now, canal carrying has all but gone, not just in the West Midlands, but across the country, but much canal related infrastructure remains to interest and delight later generations, who now use the Birmingham Canal Navigations for pleasure, whether boating, walking, running, cycling or angling.
The 1973 book included a wide variety of photographs taken by Robert May, a staff photographer with the Birmingham Post and Mail. Bob May had been involved with the canals of the Black Country and the Birmingham area all his life. Many of his evocative photos are again included here, but they are supplemented by others depicting the BCN in the past. To bring the photographic survey up to date, this book features a wide selection of recent colour photographs taken by Phil Wild. These are part of a collection he has put together showing the current-day state of the entire BCN network and adjacent canals.
This book has been produced by BCNS (Birmingham Canal Navigations Society) with sponsorship from Canal & River Trust.