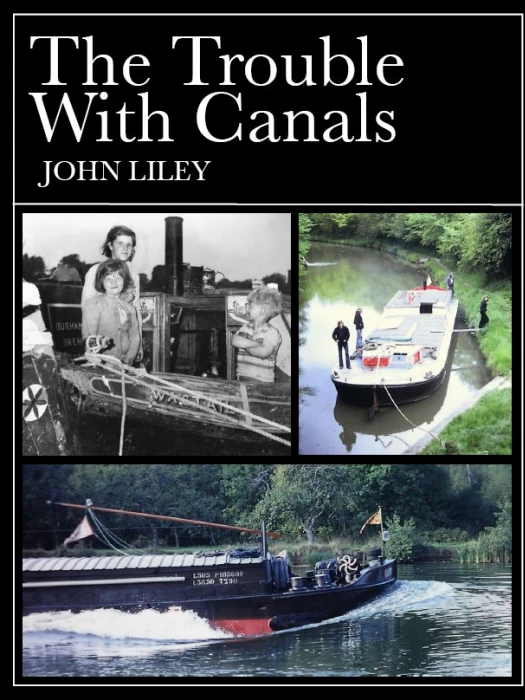 The waterways of Britain are popular today, and their future is secure. Or is it? John Liley has his doubts. Having known the system since childhood, he has witnessed many changes, not just in Britain, but elsewhere in western Europe. There, as he discovered, the picture is different, and the contrast he draws is striking.
This is primarily, though, a personal account, lively in style, an adventure all the way. Youthful visitsto Birmingham, which then was busy with working craft, were followed by many explorations, in the narrow boat Swanand others.
As a small boy John Liley played beside, and sometimes in, the canals of south Lancashire. Then, in 1952, his father organised the first of many trips on the English waterways. 'An eye-opener,' John says, 'and, for myself, a life-changer.' After qualification as an engineer, years of sailing followed. John has crossed the Atlantic in a schooner and helped to deliver yachts between points as far apart as the Shetland isles, the Canaries and the eastern shores of Greece.
On becoming a journalist, the canals were discovered again. 'It was a surprise, in a way, to find them still going. But the threat was immense. The campaigning for them was critical.'
Later, he explored the waterways of France, Germany, the Netherlands and Belgium, travelling first of all in the Arthur, a 'short boat' from the Leeds & Liverpool Canal. A further spell with a magazine was to follow, before the purchase of another vessel in the Netherlands.
This was the Secunda, which, after conversion, became a hotel-barge on the central French canals. 'That was in 1976. I thought I would give it a couple of years, but we are still doing it now.' Marriage, and the birth of three sons, have marked the way, but the Luciole, Secunda's successor, still plies the Canal du Nivernais. The waterway magic has stayed.