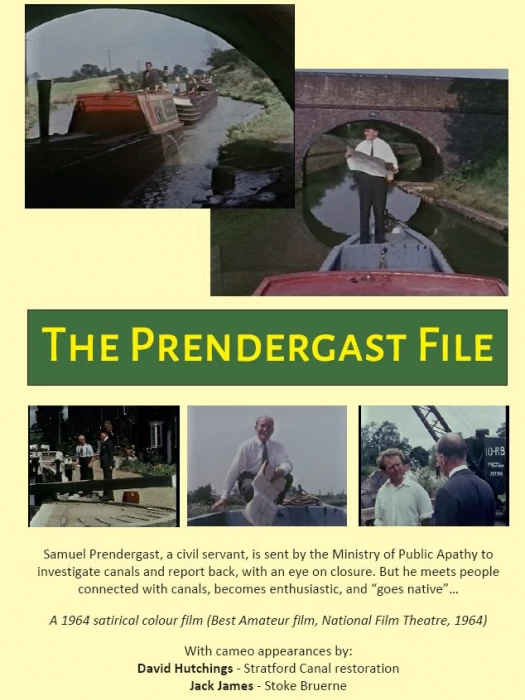 Samuel Prendergast, a civil servant, is sent by the Ministry of Public Apathy to investigate canals and report back, with an eye on closure.But he meets people connected with canals, becomes enthusiastic, and "goes native"...
The Prendergast File was produced in 1964 by canal enthusiasts Denys Gueroult, Geoffrey Hart, Peter Kendrick and Beryl Symons, and featured Hugh Symons as Samuel Prendergast. It was filmed in 16mm colour film, using as a base the former Anderton Company's narrow boat Bergen (which features prominently in the film).
Largely filmed on the Grand Union Canal between Brentford Docks and the Hatton flight of locks, the film contains evocative historic scenes of working boat carrying (Bulls Bridge lay by, lime juice barrels, loading grain), as well as views of the restoration of the Stratford-upon-Avon Canal, with David Hutchings, and Jack James working Stoke Bruerne top lock.
Approx. 20 minutes