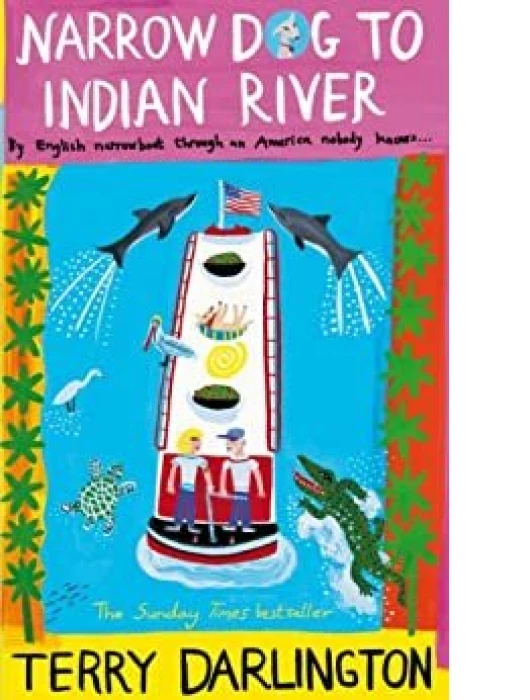 Having survived their voyage to Carcassonne, you might expect pensioners Terry and Monica Darlington and their whippet, Jim, to retire to a comfortable corner of their favourite pub. But no, they looked to the New World for an extraordinary new adventure...
No-one had ever sailed an English narrowboat in the US before, for reasons that became abundantly clear during the 9-month voyage of thePhyllisMay- including 30-mile sea crossings, blasting heat, tornadoes, hurricanes and all manner of intimidating wildlife. But the real danger came from the locals: the Good Ole Boys and Girls of the Deep South. Colonels, bums, captains, planters, heroes, drunks, gongoozlers, dancing dicks and beautiful spies – they all want to meet the Brits on the narrow painted boat and their thin dog and take them home and party them to death.
Beautifully written,lovingly observed, and very funny, Narrow Dog to Indian River takes you on a dangerous, surprising and always entertaining journey as a thousand miles of the little-known South-East Seaboard unfold at six miles an hour – the golden marshes of the Carolinas, the incomparable cities of Charleston and Savannah, and the lost arcadias of Georgia and Florida.