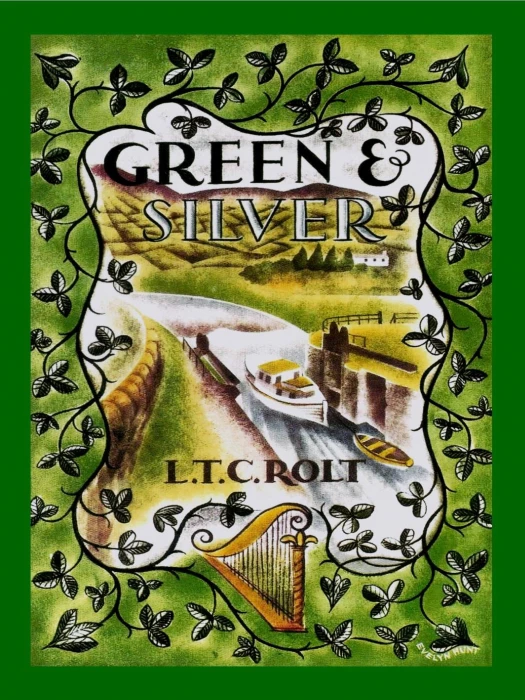 L. T. C. Rolt (1910 – 1974), writer and engineer, was one of the first people in modern Britain to draw attention to the value of our canals as a means of transport and a source of pleasure. Britain's network of canals, so important to commerce in the eighteenth and nineteenth centuries, had been neglected and almost forgotten by the 1940s, and was in danger of total extinction. Tom Rolt, along with a group of enthusiasts inspired by his seminal book of 1944, Narrow Boat, founded the Inland Waterways Association in 1946 to restore and revitalise Britain's canals.
The journey Tom and Angela Rolt next embarked on, in 1946, took them to southern Ireland. Unlike their English journey, which led directly to the celebrated book Narrow Boat, their voyage, through the waterways of southern Ireland, and its subsequent account, is much less well known, but no less deserving.
Their voyage takes them over the broad Shannon, and down Lough Derg, across the great Bog of Allen to the docks of Dublin, returning to the Shannon via the lonely and near defunct Royal Canal.
Angela Rolt took the photographs at the time, especially for the book.
The fifth edition since it was first published in 1949, Green & Silver paints a wonderful and evocative picture, not only of the Irish waterways as they were, but of a now vanished way of life just after theend of the Second World War.