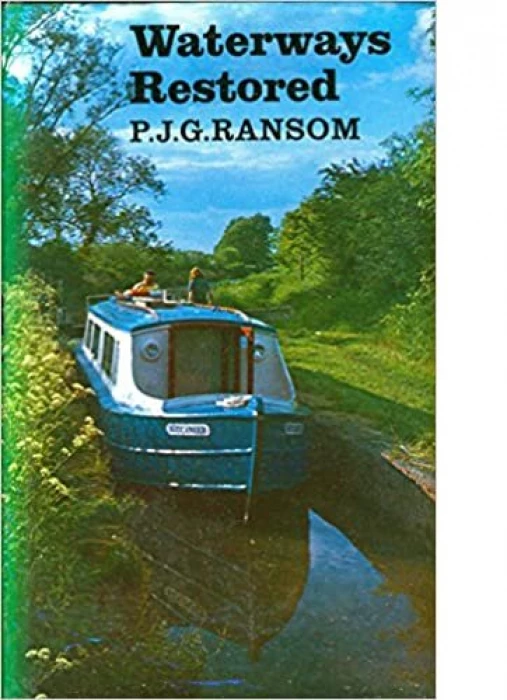 A now rather dated look at restoration, but interesting from a historical point of view.
The past few years (note: this book was published in 1974) have seen a surge of interest in inland waterways; and an important result has been the restoration of many canals and rivers which had become unnavigable. Waterways Restored tells their story, and that of some which are still being restored.
In all, twenty-one waterways are covered. Mr. Ransom shows how important a part has been played in waterway restoration by voluntary organizations, such as the Inland Waterways Association, both nationally and locally, and both independently and in co-operation with other organisations which have also played a big part, such as British Waterways Board, and local authorities. The book explains the work needed – for instance, dredging and reconstruction of locks and bridges – to restore a waterway.
It records the achievements of voluntary 'navvies'; it notes the costs of restoration and the sources of nance; it relates the recent history of waterways to provide the background to restoration; it mentions the traffics over waterways after restoration, and describes how they are maintained.
In this fascinating book P. J. G. Ransom, whose interest in inland waterways stretches back for twentyfive years, writes about a subject which has much in common, as well as many contrasts, with the preserved steam railways he described in Railways Revived.