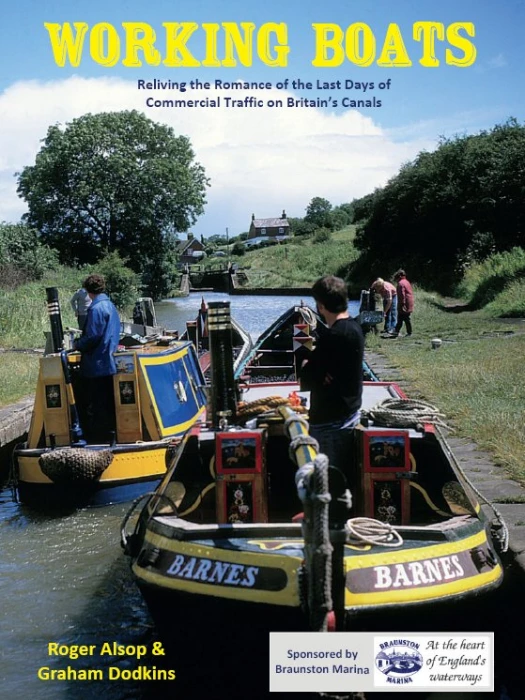 Roger Alsop left home in 1963, aged seventeen, to captain a pair of hotel-boats travelling the canals. The following year – accompanied by hotel-boat crew girl Pat Hayes – he realised a boyhood ambition by becoming a boatman with the famous Willow Wren carrying company and was pitched into the insular, sometimes hostile world of the canal people. It was an extraordinary thing to do in 1964, when ordinary teenagers were embracing a social revolution rather than a way of life almost unchanged since the 1790s.
Exactly twenty-one years later in 1985, Roger, along with co-author Graham Dodkins, returned to the cut to recall his boating days, and to see how the canals had changed since the demise of commercial carrying and the ascendance of the leisure industry. But merely to visit a few old canal haunts was not enough; they tracked down the boats Roger had captained in the sixties, secured a 40 ton cargo of coal, loaded at Sutton Stop, and followed the old trading route some 100 miles down the Oxford and Grand Union Canals, to Brentford.
Prompted by the evocative places and people encountered en route, Roger recounts his carrying days and describes the profound changes that affected the character of the cut in the years after the end of commercial carrying.
First published in 1988; this is a new paperback edition with additional photographs.