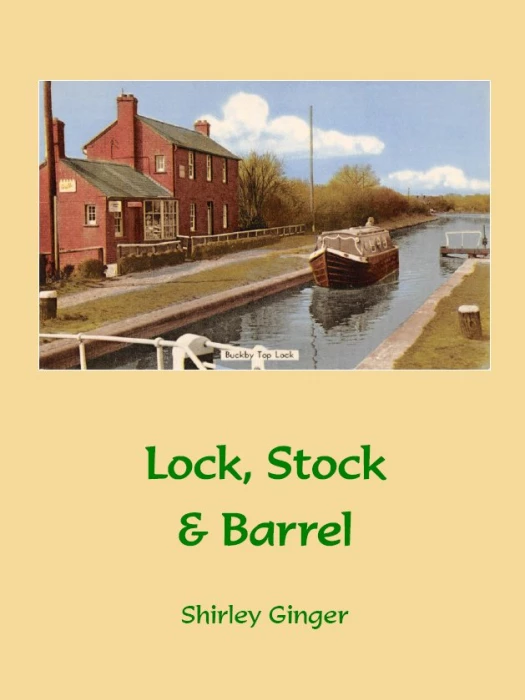 Canals and self-sufficiency are the twin themes of this delightful account of a couple's escape in the 1980s from the rat race to a waterside small-holding and general store at Buckby top lock on the Grand Union Canal, in the heart of the Midlands countryside.
Never having run a shop before, they experience the diverse and occasionally downright strange – requirements of their customers, resolutely turning down the offer of a local builder to convert their old fashioned shop into a mini-market! Settling in, they begin to cultivate the wilderness surrounding their new home, planting a herb garden, creating their own balance of nature when they acquire chickens to keep down the slugs and an arrogant cockerel to keep the chickens happy. They open a genteel tea room,only to find their first customers descending from high powered motorcycles dressed in leather and denim. When they let out part of their land to campers, two businessmen, incongruously dressed in city suits, are amongst the first guests to arrive.
The exciting world of television briefly enters their lives when they become involved in filming a documentary with TV Mastermind, Fred Housego. When winter arrives, trade at the shop slows down and Shirley Ginger takes a job as a post lady being issued, when the snow comes, with regulation Post Office chains; boots for the use of.
Many subsequent adventures are recounted with good humour, as are the family's voyages around the canals aboard their own narrow boat Warwickshire Lad. The text is accompanied by Shirley's own charming pen and ink studies and, as an extra bonus, there's an appendix of mouth-watering country recipes.
Lock, Stock & Barrel doesn't funk the difficulties inherent in casting adrift from the cocooned world of 9-5 employment, but it never ceases to be 'a good read', and still is, 35 years after it was first published.